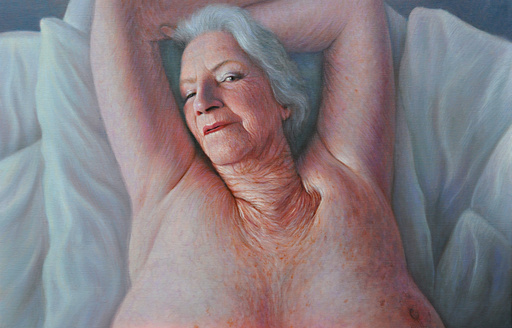 Francien Krieg
education:
1999-2003: Freee academy the hague painting
1993-1998: Royal academy The Hague Monumental art
prizes:
Talensprize Pulchri 2010 : 2 th prijs
Talensprize 2006 3th prijs
collections:
ING collection , Scheringa museum , museum van Lien, collection Howard Tullman Chicago and private collections in and outside of Holland.
Exhibitions:
2017: Art breda with galleryLauswolt
2017 : groupexhibition Pulchri Studio The hague: Hanneke Naterop, Pedro Quasada , Danielle Luinge, Jantien de Boer , Milan Schmidt , Dorien plaat en Francien Krieg: Refigure.
2017: groupexhibition with Ville Loponen and Effie Pryer at gallery Beinart Australie
2017: groupexhibition gallery Abend Denver: Sight unseen
2016: groupexhibition Mas de les Gralles Barcelona with : Hanneke Naterop, LIta Cabellut, Irene Cuadrado ,Pepe Castellanos Lopez, Manuel Castillero Ramirez
2016: groepstentoonstelling galerie Lauswolt
2016: Zhou b art center: Freak out show Chicago
2015: Museum de koperen knop
2015: museum van Lien verrassende visite
2015: realisme beurs met galerie Lauswolt
2015: groepsexpositie : Young and beautifull galerie Nasty Alice
2014: Pulchri groepstentoonstelling : Weemoed
2014: Vrouwelijk landschap galerie Lijn 3 Geersdijk, groepstentoonstelling met oa: Rein Pol, Sam Drukker, Karel Buskes, Svetlana Scholtmeijer, Hanneke Naterop etc.
2013: groupexhibition galerie van Campen en Rochthus : Begeerte, withNatasja Bennink, Reyer Boxem, Onno Broeksma,
Call me Frank, Jantien de Boer, George De Decker,
Sam Drukker, Marleen Godlieb, Francien Krieg,
Tamara Muller, Filip Naudts, Tryntsje Nauta,
Harro Nikkels, Niels Smits van Burgst,
Matthijs Roling, Eddy Van Gestel, Eugeen Verne.
2013 september: Townsend atelier Women painting women [r]evolution Tennessee US
2013 september : 15 de ORT Museum Mohlmann Appingedam
2013 februari: From motion to stillness Chicago Zhou B art center
2012 oktober 50 year celebration of gallery Mokum
2012 augustus 14 de ORT Museum Mohlmann
2012 juni/september : Public/private gemeente museum Den Haag
2012 maart: museum Den Haag XXS
2012 januari: artfair Realisme with gallery Mokum Amsterdam
2011 december: Lineart artfair Gent with gallery Pinsart
2011 november: duo exhibition with Eline Peek galery Pinsart Brugge
2011 februari: 6 februari t/m 28 augustus : van K t/m Z works from own collection museum van Lien
2011 januari : solo exhibition galery Mokum Amsterdam
2011 januari: Participation artfair Realisme with galery Mokum
2010 december : participation artfair Lineart Gent with gallery Pinsart
2010 november : groupexhibition Robert Lange studios Charleston USA
2010 oktober: exhibition : Broos with Lotta Blokker, Eline peek , Lita Cabelut , Hester Schroor and Dorien Plaat in the Bergkerk Deventer.
2010 januari: participation artfair realisme with gallery Mokum
2009 juni: participation art fair Scope Basel with Willem Kerseboom gallery
2009 mei : participation artfair Art Amsterdam with gallery Mokum
2009 maart: solo exhibition gallery Pinsart Brugge
2009 februari/mei : exhibition collection Scheringa museum
2008/2009: solo exhibition Pulchri Studio The hague : Mooi mens
2009: work in collection ING art collection
2008 juli: work in collection Scheringamuseum
2008 : participation artfair AAF London Andrew Stark gallery London
2008: artfairs in Madrid, Noorwegen en Engeland met gallery Villa del arte Barcelona