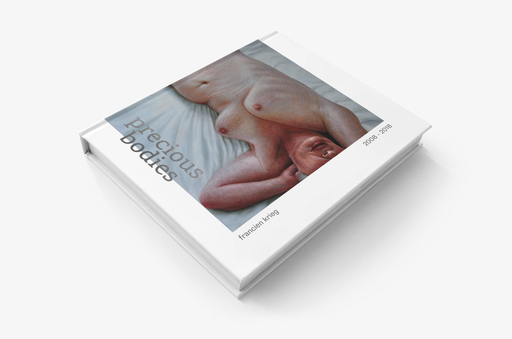 Dear artlovers,
I have started a crowdfundingscampaign and this went online recently:
For some time now i have been working secretly on my very first artbook!
Together with your help I hope i can realise this dream.
Since 20 years i am painting the human being of which the last ten years my main subject was:
The aging woman
Painting the older bodies captured me so much and is a subject that fascinates me for more then 10 years now, The skin of older people is so delicate and fragile and in this way i want to show another side of what also can be called beauty. In the media it is mostly the young and beautiful women and with my paintings i want to give a face to a large group of aging women.
With my paintings i want to zoom in on the beauty of aging and tell their stories.
Why this campaign?
It has been my dream for a long time to make a book of this series of works so i can reach a bigger audience and hopefully touch them with my work.
In this book there will be many large photos of the paintings, photos of my studio and many interesting texts about my work written by an arthistoricus. Also an interview with one of my models.
There will be a small part of the book with my latest works of the series: Personal DNA , which is about the family connections and love within a family. The beginning of life connect beautifully with the subject ending of life and it also literally means a new start within my work.
Maxime Blankenzee is the graphic designer who creates the book with a modern and fresh look.
With the funds of the campaign I will be able the cover the costs of the printing of the books.
Thank you note and rewards
I would appreciate very much your support for this project!
In exchange for your help you can receive for example a signed copy of the book , an 30 minutes art critique and even a small oil painting, take a look at the campaign page to see all the possibilities.
You can also make a donation without a reward.
Also sharing this project in your network is very much appreciated,
Thank you